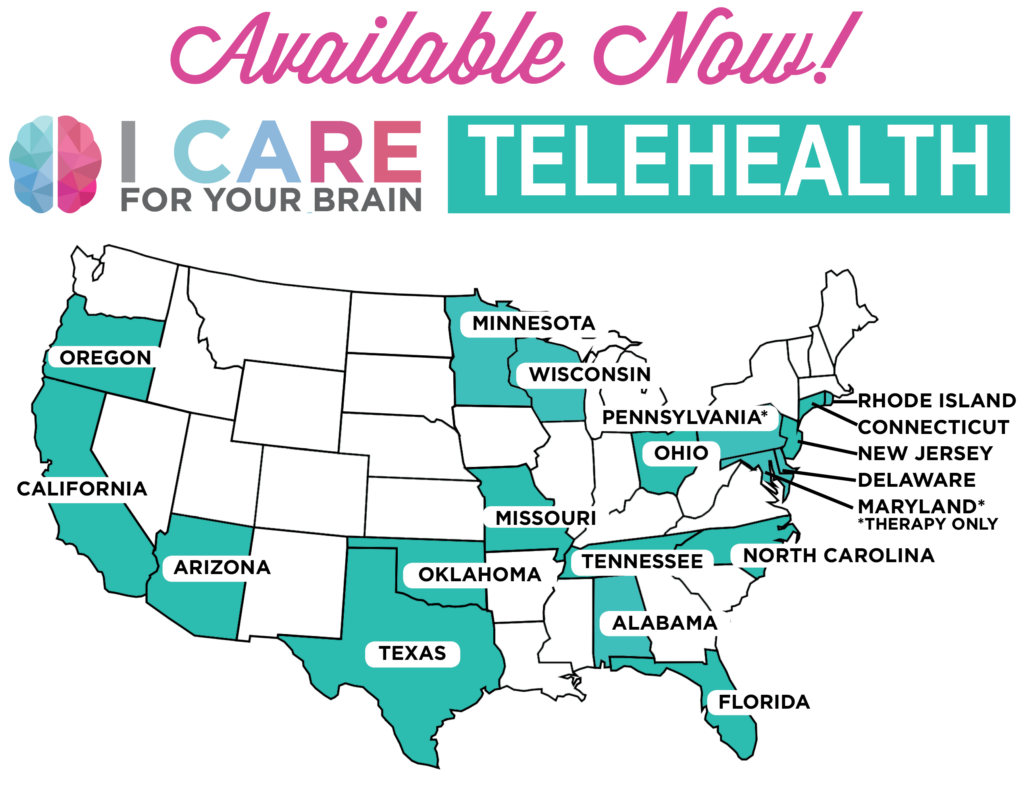 You've asked for it, now it's happening! 
If you live in one of the highlighted states above, board certified neuropsychologist Dr. Karen D. Sullivan is NOW able to provide you with expert private consultation!
Personalized and evidence-based brain health care is just a call away for a LIMITED TIME!
Due to the COVID-19 crisis, our in-person appointments have stopped and the telehealth restrictions that normally prevent us from providing consultations across state lines have been dropped.
How We Can Help
We can offer consultation and/or therapy to anyone (individual and/or caregiver) impacted by a brain health challenge, including:
Adjustment Difficulties
Attention Deficit Hyperactivity Disorder (ADHD)
Brain Tumor
Caregiver Strain
Cognitive Rehabilitation
COVID-19 Stress
Dementia (all subtypes: Alzheimer's disease, Frontotemporal, Lewy Body, Vascular, etc.)
Depression/Anxiety
Epilepsy (Psychogenic Non-epileptic Seizures)
Functional Neuropsychological Disorders
Memory Concerns
Mild Cognitive Impairment
Movement Disorders (Dystonia, Essential Tremor, Parkinson's disease)
Multiple Sclerosis
Post-Traumatic Stress Disorder (PTSD)
Stroke
Traumatic Brain Injury
Services Available
CONSULTATION
($200/60 minutes)
Neuropsychologists are compassionate experts in the brain and how all types of brain health challenges impact the individual. A consultation with a neuropsychologist is your opportunity to ask questions about your brain function, brain disorders or injuries, and any relevant issues you want to improve.
In our video or phone consultation, we will take a detailed history of your brain health including your areas of concern and identify any challenges and areas that need improvement or attention. Our approach is to focus on the whole-person - not just one problem or symptom - to determine all the factors at play in the individual and what are the next necessary next steps to get you feeling and functioning better!
You will leave the consultation feeling more in control of what is going on, because you will understand things on a deeper level and know exactly what needs to be done next to make things better starting immediately. This is your chance to ask a neuropsychologist anything you want!
THERAPY
($150/45 minutes)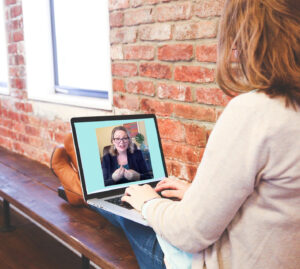 Once we understand what's going on in your unique situation, we can provide you with specific strategies to help or be by your side as you learn to better cope.
Using a solution-based approach, we offer evidence-based recommendations to any problem that is causing you or a loved one stress.
We are also licensed clinical psychologists and mental healthcare providers who can offer mental health support (with the added benefit of our knowledge and wisdom as brain health experts!).  We are excellent care partners to support you on your brain health journey. You don't have to be alone!
How It Works
Choose what type of service you would like (consultation or therapy).

A team member will contact you within 8 hours to schedule your time and to choose a video or telephone platform.

Speak LIVE with your brain health expert at a scheduled time.

Have answers, feel in control and have support!
*These services are not covered by insurance at this time and are less than our normal in-office fees. 
*Neuropsychologists are not physicians; therefore, we cannot prescribe medications.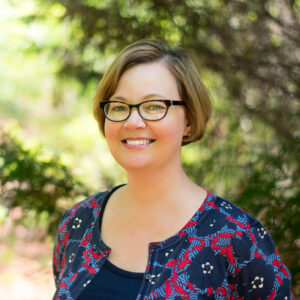 Board certified in Clinical Neuropsychology, American Board of Professional Psychology
Licensed Psychologist
Prefer to book your appointment by phone?
Call 833-423-9237 to schedule your appointment and pay by phone.
We are not a crisis helpline, so if your need is urgent, go to your local emergency room or contact:
National Suicide Prevention Lifeline: 1-800-273-8255, for free confidential, 24/7 help
Alzheimer's Association: 1-800-272-3900
Stroke Helpline: 1-800-STROKES (787-6537), menu option 3
Crisis Text Line 24/7 by texting "START" to 741-741
Questions?
We love questions! Give us a call at 833-423-9237, and we will be happy to assist you.